Metpor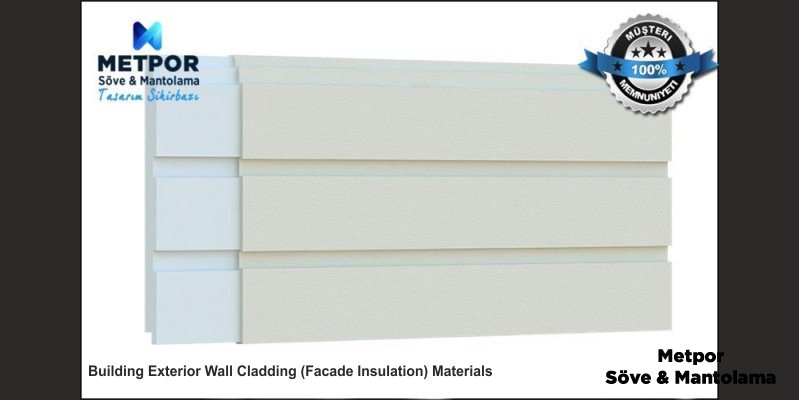 Building Sheathing Materials
As a result of the applications to be made on the exterior of the buildings in coordination with different jamb models, more elegant spaces and residences have been created. Jamb models can be of different types. This can change according to the choice of the architect, as well as depending on the structure of the building. Since sheathing prices are more ideal than before, anyone can do it comfortably from now on.
In the past, the preference for building only from the interior made the program a little more useless. But now, thanks to the exterior sheathing program, people can easily prefer it in their buildings.
Various exterior cladding materials  and construction companies or private  sheathing companies create design wonders . Metpor  exterior cladding materials, such as siding printing, fuga liner,  terracotta cladding  and wood-patterned exterior cladding, not only  add visuality to buildings,  but also carry a high degree of  sheathing, that is insulation.  
By definition, sheathing companies offer  services such as thermal insulation for the roof and walls of your building to prevent cold air from entering your home. For places in cold climates, there is another way to capture the heat inside the house. How do companies that make exterior sheathing in buildings work? Or how should the company be chosen?  If you have question marks such as, our sheathing companies guide  will be a good resource for you.
Wall, roof and floor insulation can be done by fixing the insulation material to  the outer, inner or outer surface, for example, to the wall, roof or floor using " heat insulation boards ". Different insulation materials for walls, roofs and floors  require "different insulation measures". Buildings may have hollow walls, for example, consisting of two layers separated by a hollow. This area already provides some  insulation  , but can be filled with additional  insulation  materials such as " styrofoam foam " to further increase the " insulating " effect. " Roof Insulation " for flat roofs is different from insulation for steep roofs.
---
---